My kids are reluctant readers, which means I have to work pretty hard to get them to read anything outside of their normal. I've had to come up with creative ways to get my kids to read. During the summer, though, I like to add incentives to their reading programs by using a summer reading […]The post Summer Reading Tracker Free Printable appeared first on Hip Homeschool Moms.

Watu Wote joins other films attempting what African sermons cannot.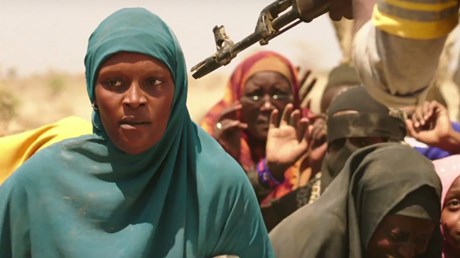 Two years ago, the heroic actions of some Kenyan Muslims brought their majority-Christian nation together. The Oscar-nominated film depiction of that heroism may do so again—if many people watch.Watu Wote is a fictional retelling of real-life horror. In December 2015, al-Shabaab terrorists stormed a bus headed toward the border with Somalia and demanded Christian passengers separate for targeted execution. Muslim passengers responded, "If you want to kill us, then kill us. There are no Christians here." The Christian women were given hijabs to wear, while the Christian men were hidden behind bags.They knew the danger. One year earlier in a similar bus attack, Muslim militants killed 28 Christians who failed to correctly say the Islamic creed.Filmed on location in Swahili and Somali, the 22-minute film was nominated for the Live Action Short Film category at the 90th Academy Awards."The film captures an issue close to Kenyan hearts, that apart from religious differences, we are all Kenyan," said Timothy Ranji, bishop of the Anglican diocese of Mt. Kenya South. "The downside is that it will be watched by very few Kenyans."Access to film is limited in Kenya. The nation ranks 77th worldwide in terms of cinemas per capita, according to UN data. Radio is a far more effective means of communication in the East African nation, Ranji said.And some, like William Black, may choose not to watch it. "The movie tells a good story, I'm sure," said the American Orthodox missionary and professor at St. Paul's University in Limuru, Kenya. "But it hits too close to home."Black believes that terrorists want to push Kenya to the tipping point. "The narrow focus ...Continue reading...
In his new HBO show 'Crashing,' the former evangelical winks to Christian fans.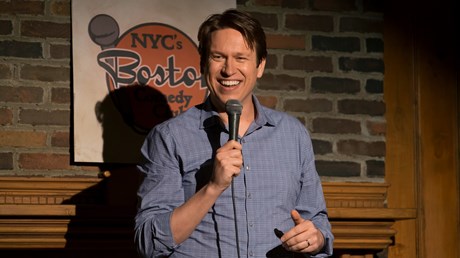 If Pete Holmes's HBO series Crashing is his love letter to comedy, the church at least gets a tender PS.Inspired by Holmes's life and evangelical background, the show follows a nice Christian guy who's trying to make it in standup after his divorce leaves him dumbstruck and homeless. Episode to episode, his character crashes with Sarah Silverman, Artie Lange, T. J. Miller, and other comics he meets while grappling with the brutal New York comedy scene and his quarter-life crisis.Fans will not be surprised that Holmes's series, complete with tracks from Joel Osteen sermons and Jars of Clay CDs, puts faith at the forefront. Even though he's no longer an evangelical, he can't resist talking about God. Religion constantly comes up in his popular podcast, You Made It Weird. On Crashing—which he produces with Judd Apatow—the TV version of Holmes makes for a likeably, laughably naïve protagonist; he stands by his clean comedy, owns up to being a "God guy," and explains to his new buddies why he and his ex waited to have sex until marriage.These days, Holmes, 38, draws inspiration from contemplative Catholic Richard Rohr, spiritualist Ram Dass, and pastor Rob Bell, now one of his best friends. The two go on tour together, and Bell prompted Holmes's newest project: a book about God.While his churchgoing days may be behind him, the Los Angeles comic considers himself "a Christ-leaning spiritual seeker" who finds new meaning in the Christian vocabulary and stories with which he was raised. CT online editor Kate Shellnutt talked to Holmes about his new show and the intersection between his faith and his comedy.Continue reading...
New VideosMarch 16, 2018SubscribeMedialogies: Reading Reality in the Age of Inflationary MediaPatricia Vieira moderates a discussion with David Castillo and William Egginton, authors of "Medialogies: Reading Reality in the Age of Inflationary Media." The book offers an innovative approach to the contemporary construction of reality in cultural, political and economic domains, inviting the read to reconsider the way reality is constructed, and how truth, sovereignty, agency and authority are understood from the everyday, philosophical and political points of view. Click here to watch the video.
New VideosMarch 16, 2018SubscribeStetson Kennedy: Cultural AdvocacyReading from her recently published biography, author Peggy A. Bulger discussed Stetson Kennedy (1916-2011), who led a remarkable life as a political activist, writer and folklorist.Click here to watch the video.